Vietnam Books
Vietnam War

Books Collection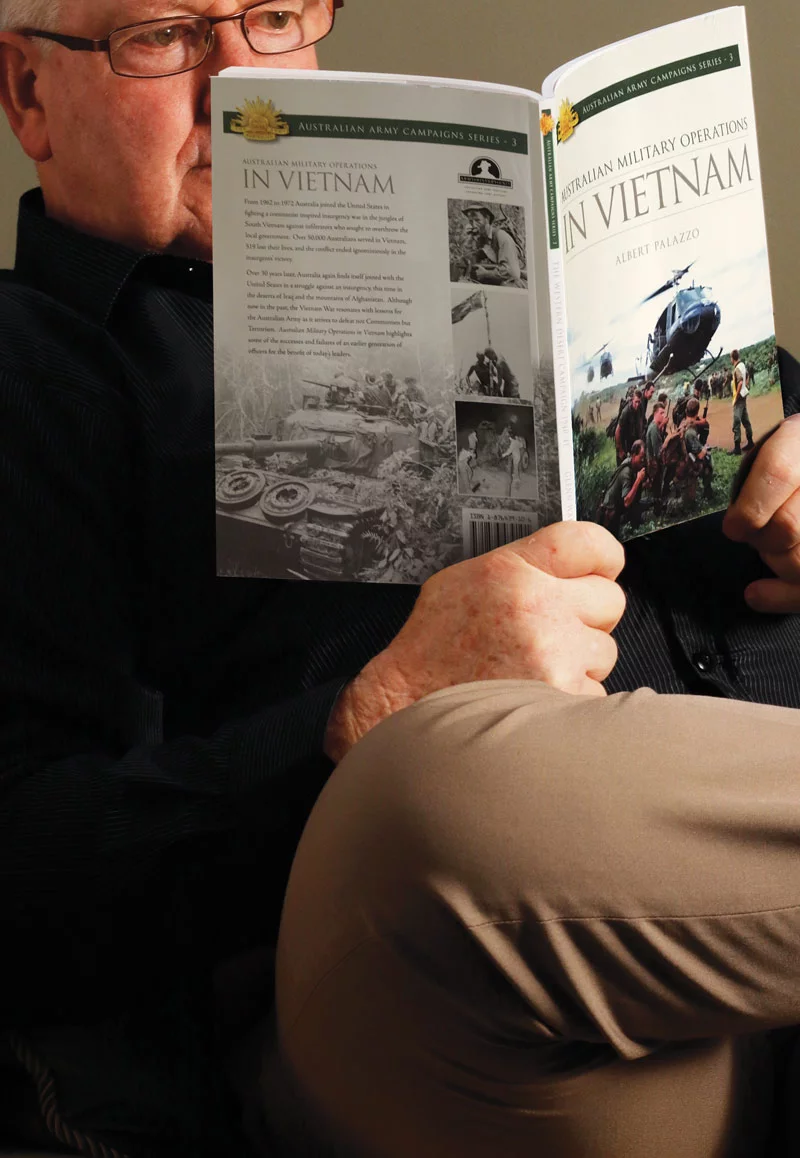 Whatever your interest in Australia's Military, the Vietnam War is part of that story and a story unto itself. Superb selection of Vietnam related reading that reaches into the personal accounts of men in battle; command under fire; military tactics and operations; and links to our military heritage. Great works by men who understand service and the personal cost to those who fight. Revealing and confronting accounts by men with 'Vietnam dirt' in their boots.
Vietnam Remembered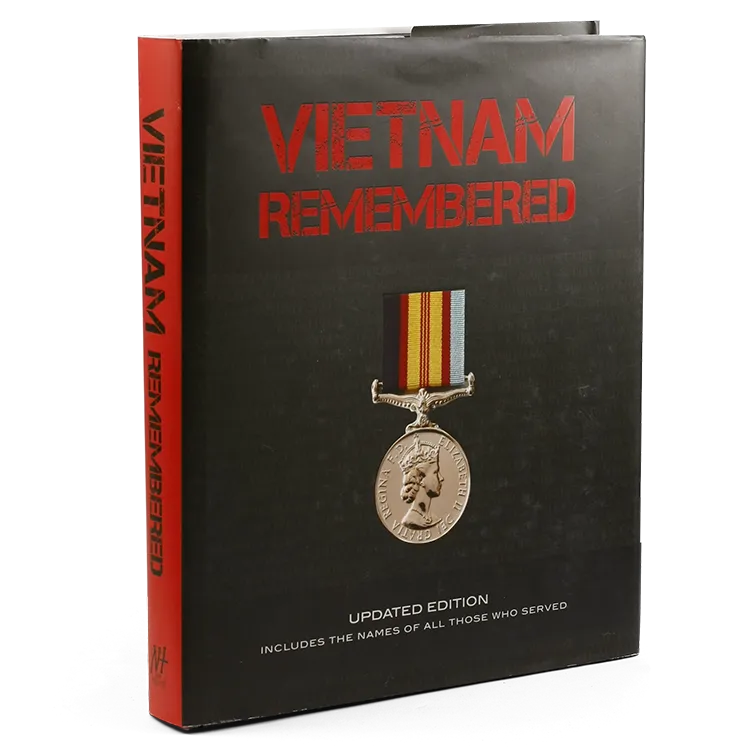 Updated Version
Read the names of every Australian who served in the Vietnam Conflict in this rare and insightful look at the times, the people, and the long lasting impacts the war had on Australian society. This updated edition of Vietnam Remembered remembers every veteran and their service to our country. A proud memory of mates and family.
Long Tan - The Start of a Lifelong Battle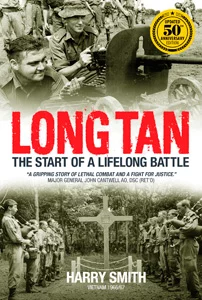 By Harry Smith
"A gripping story of lethal combat and a fight for justice."
Major General John Cantwell AO, DSC (Ret'd)
"A must read for every Australian."
"A truly remarkable story."
On the afternoon of 18 August 1966, just five kilometres from the main Australian Task Force base at Nui Dat, a group of Viet Cong soldiers walked into the right flank of Delta Company, 6 RAR. Under a blanket of mist and heavy monsoon rain, amid the mud and shattered rubber trees, a dispersed Company of 108 men held its ground with courage and grim determination against a three-sided attack from a force of 2,500 Viet Cong and North Vietnamese Army troops.
When the battle subsided, 18 Australian soldiers lay dead and 24 had been wounded. Battlefield clearance revealed 245 enemy bodies with captured documents later confirming the count at over 500 enemy killed and 800 wounded.
These men were led by a gruff and gusty perfectionist, Major Harry Smith. Now, some 50 years after the battle, Harry tells his story. Long Tan is more than just an account of a historic battle. Harry Smith takes his readers on an extraordinary journey - one that ultimately reveals a remarkable cover-up at the highest military and political echelons.
Written in partnership with award-winning journalist Toni McRae, Long Tan is also Harry's life story and portrays his many personal battles, from failed marriages to commando-style killing; from a horrific parachute accident through to his modern-day struggles with bureaucracy for recognition for his soldiers. Harry's battles are tempered by his love of sailing, where he has at last found some peace.
Long Tan portrays the wrenching, visceral experience of a man who has fought lifelong battles, in a story that he is only now able to tell. Harry can still hear the gunfire and smell the blood spilt at Long Tan. For him, the fight continues.

Temporarily Unavailable
Phantoms of Bribie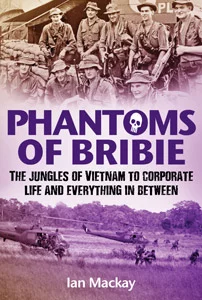 By Ian Mackay
The Phantoms of Bribie is a highly readable blend of an engaging yarn and a fascinating portrayal of operational service in Vietnam as an infantry company commander, leading some 100 fine young national service and regular soldiers in close quarter jungle fighting.
Ian's training within the SAS and operational service in Malaya served him well in Vietnam where he was a company commander of Bravo Company 6 RAR. During Operation Bribie he lead his outnumbered company's desperate charge, followed by close quarter fighting, against a well dug in and determined enemy. This action sharply illustrated the courage, the battle discipline and the spirit of the well trained Australian combat infantryman.
On leaving the Army, Ian excelled in the Australian and international business worlds. A multi-talented sportsman, Rugby Union remained his passion, in which he performed to international level. Ian outlines the difference between leadership and management using many interesting and often humorous examples. Both qualities are vital for successful senior operatives in both civilian and military organisations. Most importantly, as Ian explains, a good leader must also be an effective decision maker and a good communicator.
This book is a tribute to Ian Mackay's qualities as a battlefield commander, an international sportsman, a successful businessman and an entertaining author.
My Vietnam War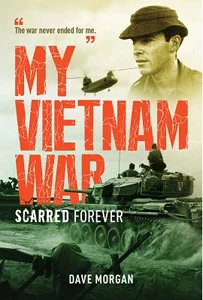 By Dave Morgan
"Vietnam was tough. Most of us were young. We were in a foreign country fighting for a way of life we had barely experienced ourselves. Though the Vietnam War officially ended in 1975, there has been no end to the war for me."
My Vietnam is Dave Morgan's story. A typical 20 year old, he was forced into extraordinary circumstances in Vietnam. Far from his carefree youth, the Vietnam War would expose Dave to an atmosphere of ever-present danger and sheer terror that would impact him forever. His return to a divided Australia would isolate him further.
During his service Dave wrote home to his mother from Vietnam tracking the days and the events. In 1992, after his mother passed away, he found all of his letters carefully numbered and in order. He has combined these letters with his own recollections and diary entries, and the short stories of seven other veterans, to capture the unbelievable danger and horror that these young men experienced in Vietnam. He also describes how Vietnam established life-long feelings of intense loyalty, trust and mateship between the men that served there.
Dave's story focuses on his time as a soldier and his return psychologically exhausted to a divided nation. After Vietnam and the freedom of 'home', Dave tried to live a normal life, however the horror he'd experienced caught up with him. The pressure was immense. Eventually, something had to give. It wasn't ever a matter of if, but when you would crack. The impact of Vietnam on his life has been, and continues to be, immeasurable. Many of those who go to war and survive are scarred forever.
My Vietnam is the biography - a coming of age story - of a self confessed ordinary bloke who has lead anything but an ordinary life.
SOLD OUT
Australian Military Operations in Vietnam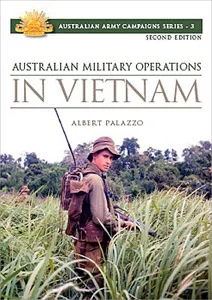 By Albert Palazzo
Australian Army Campaigns Series - 3
From 1962 to 1972 Australia joined the United States in fighting a communist inspired insurgency war in the jungles of South Vietnam against infiltrators who sought to overthrow the local government. Over 50,000 Australians served in Vietnam, 519 lost their lives, and the conflict ended ignominiously in the insurgents' victory.
Over 30 years later, Australia again finds itself joined with the United States in a struggle against an insurgency, this time in the deserts of Iraq and the mountains of Afghanistan. Although now in the past, the Vietnam War resonates with lessons for the Australian Army as it strives to defeat not Communism but Terrorism.
Australian Military Operations in Vietnam highlights some of the successes and failures of an earlier generation of officers for the benefit of today's leaders. Written by Albert Palazzo. Paperback, 176 pages.
Preserving Our Proud Heritage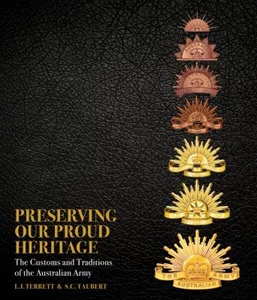 By Peter Scott
The Australian Army's customs and traditions represent the symbols and substance of much of our national character, adopted from Army's forebears and developed since 1901 to where we are today. In the form of the 'Rising Sun', these traditions shape Army's institutional values and to an extent its collective personality, which provides - along with serving members both past and present - the Army's beating heart. Army's foundations, exhibited through its customs and traditions, will ensure it continues to draw the pride and respect of the nation.
Much can be learnt from the past and Army constantly draws on the importance of its comparatively young but rich history. These origins have provided the forms for its badges, insignia and symbols of office; the way Army demonstrates respect for the past through formal functions and dinners, the way it addresses its people and the way they wear their uniform. These tangible links to Army's past, like the weft and warp of a rich historical tapestry, set it up well for its future. Just as Army respects its past, it and its people will respect it today and tomorrow.
This thoroughly researched and beautifully presented full colour edition of Preserving Our Proud Heritage: Customs and Traditions of the Australian Army includes a companion CD of the Australian Army's Regimental marches and bugle calls, assembled together for the very first time.
SOLD OUT