Purple Poppy Collection

THE PURPLE POPPY
The Purple Poppy honours all animals – great and small – who have served alongside our military. Every sale supports the Australian War Animals Memorial Organisation.
BrandNet is pleased to announce the 2021 donation to the Australian War Animals Memorial Organisation of $7,000.00.
This donation was made possible by customers who purchased Purple Poppy products in 2021. 5% of the sale of these products are donated to support the organisations supporting our service animals.

To date, we are proud to have donated $24,184 to the AWAMO and we look forward to doing more in the future with your help. The Australian War Animals Memorial Organisation preserves the memory and story of war animals through the establishment of world-class memorials and education programs. AWAMO also directly supports retired Service dogs and other projects helping veterans or animals.
See more at
A Cuddle to Remember
Super cute and cuddly, each is adorned with an embroidered purple poppy badge. RRP: $9.95 each
Australian Light Horse Collection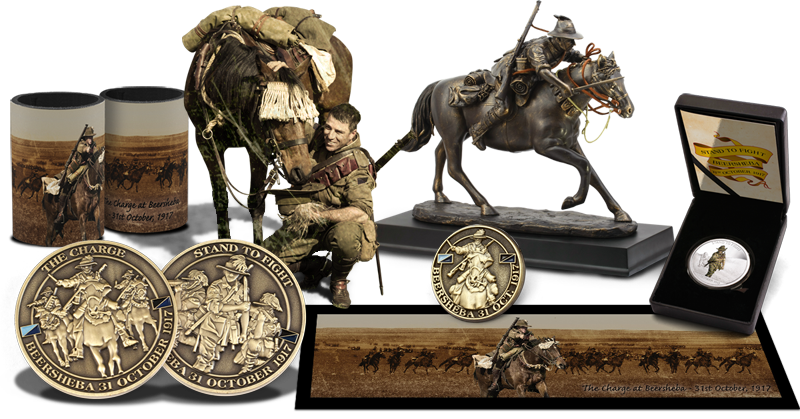 Exquisite figurines, medallions and more commemorating Beersheba and the Australian Light Horse's famous Waler mounts. Superb detail.
View the collection